(click for italian version)
JAZZ EXCHANGE STUDENT PROGRAM
Our Jazz Student Exchange program, developed in collaboration with leading international institutions, is designed for foreign undergraduate students who wish to undertake a period of study in Italy.
Our school offers the opportunity to take full courses lasting three, six or nine months, as appropriate, conducted by international teachers. During their courses, students will be able to develop instrumental skills, jazz improvisation techniques, theories of harmony, arranging and ear training. On graduation, students are issued with a certificate of achievement.
The program also includes jazz ensemble classes in various genres, weekly jam sessions and masterclasses with international artists.
This represents an excellent opportunity for students to enhance their individual abilities in an international context, and to have contact with Italy's unique culture and way of life.
JAZZ EXAMS PREPARATION
Our school offers specific courses developed to prepare students for entrance exams to the most prestigious universities worldwide.
The course is designed for Italian intermediate level students who wish to receive specific training in order to be able to take the entrance exams to jazz courses, according to the international standard requirements. After an initial evaluation of the individual student's level of achievement, our school can offer a set of courses designed to provide the best preparation, while taking into account the specific needs of the individual student.
As a result of collaborations with international universities, it is now possible for students to sit the entrance exams for these institutions directly at our school, and in some cases to take advantage of scholarships to cover part of their tuition fees.
INTERNATIONAL JAZZ GUEST
One of the great benefits of our school is its ability to offer all its students the opportunity to enjoy high-level learning experiences. Proof of this is the frequent involvement of internationally renowned jazz musicians, who regularly attend as guest tutors in our school.
Here are some of the musicians who visited us:
Ashley Long John
Yalla Ballin
Charles Alexander
Andrew Fawcett
Mike Tracy
Andrei Kondakov
Keith Balla
Hannah Svensson
Zaid Nasser
Ben Thomas
Ari Roland
NEW AGREEMENTS

SOUZA LIMA - Facultade e Conservatôrio (Brasil)
https://souzalima.com.br/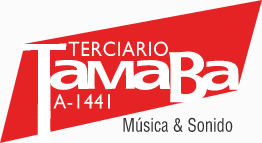 TAMABA - Istituto Terciario de Música e Sonido (Argentine)
http://www.tamaba.com.ar/